BOOK
Rooms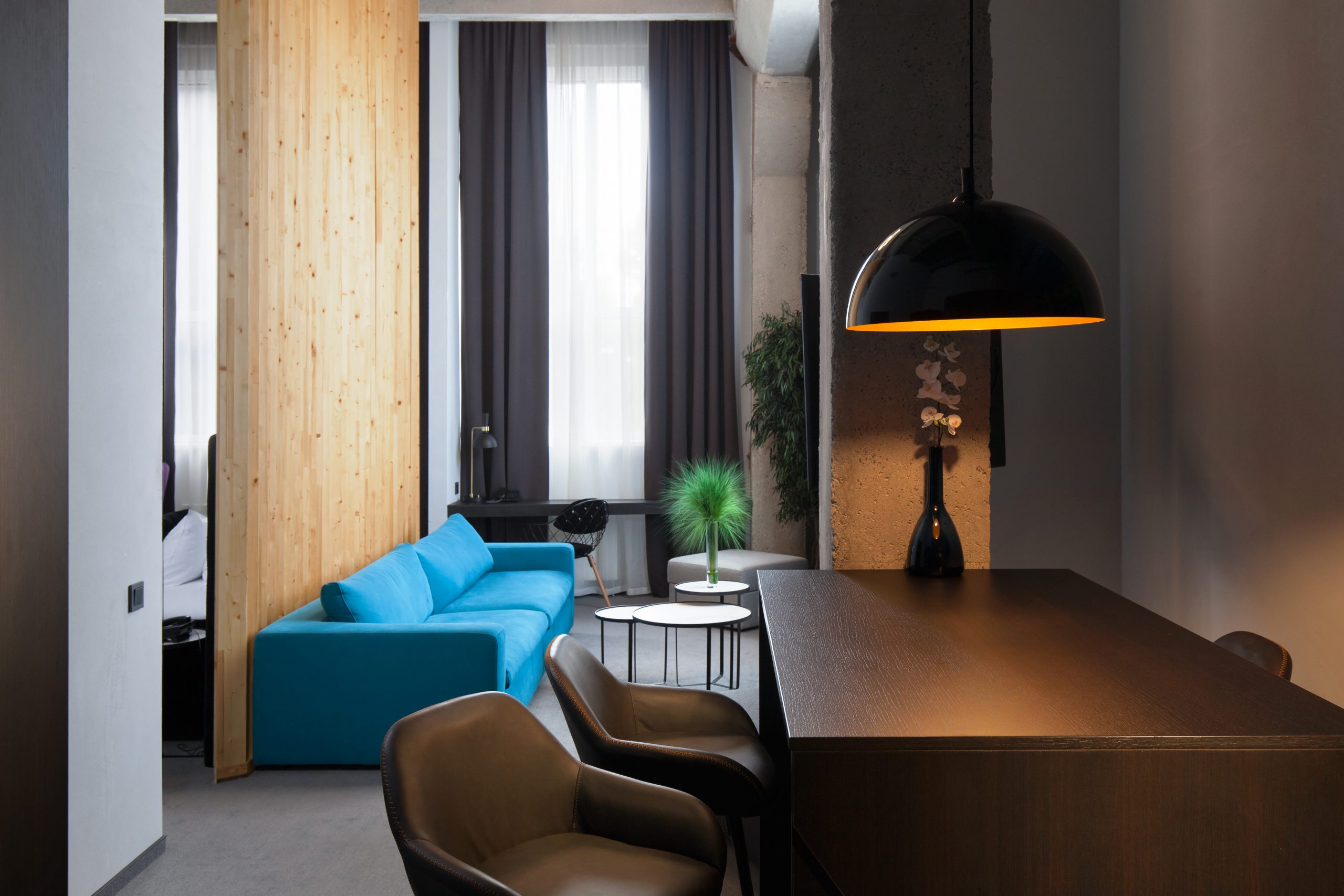 VIP class rooms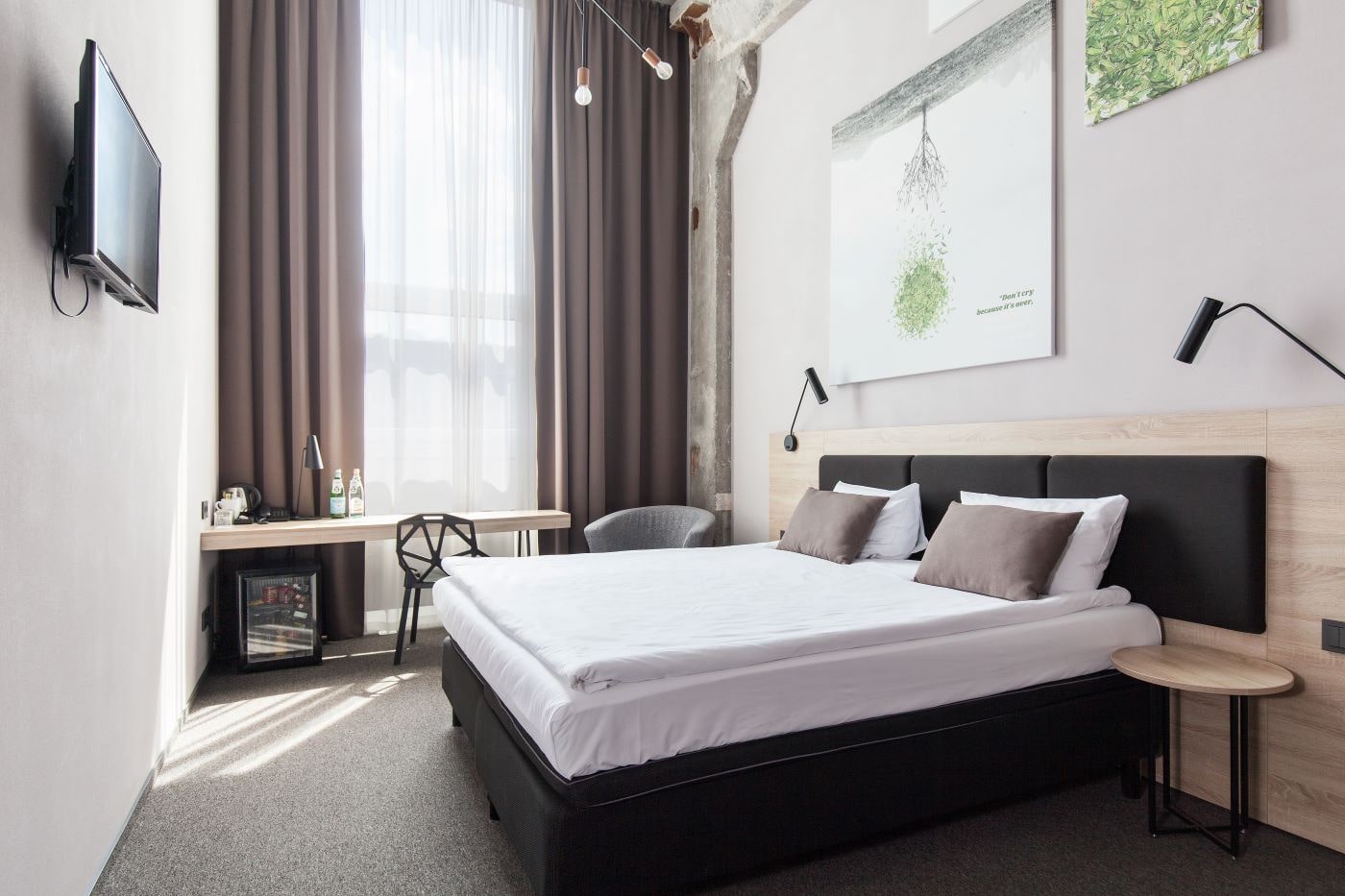 Double room
Double rooms are the go-to option for couples. The 22 sq. m. rooms are designed to let you forget the daily routine and dive into complete relaxation.
Explore
Deluxe double room
Spacious rooms for an inspiring business stay. From king-size bed to a large work desk - anything you might need to have a quality rest and calm preparation for the next day.
Explore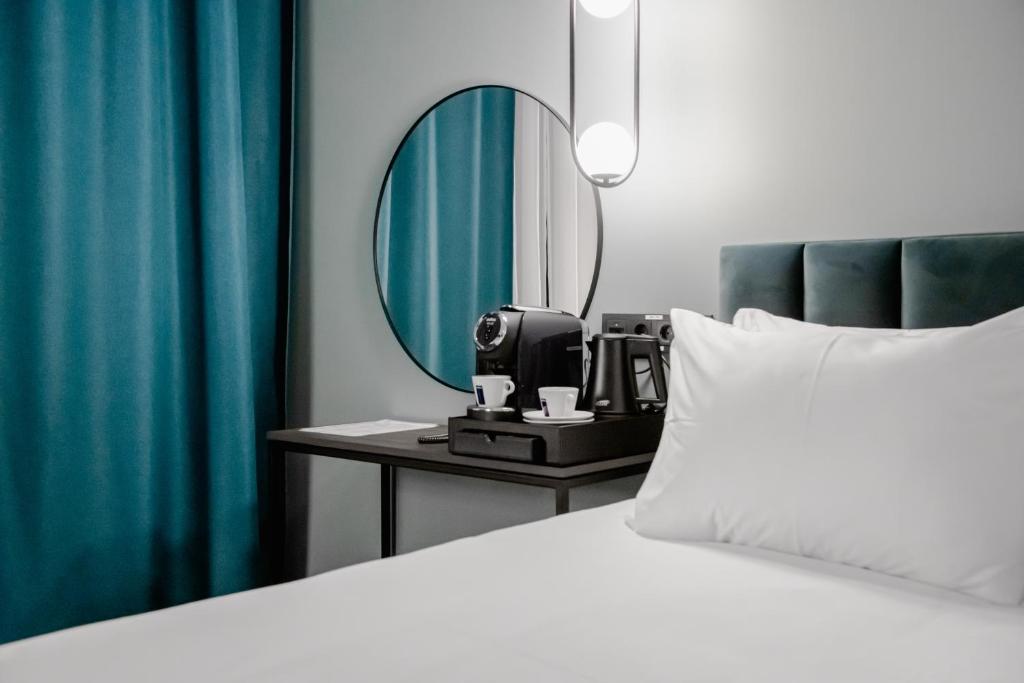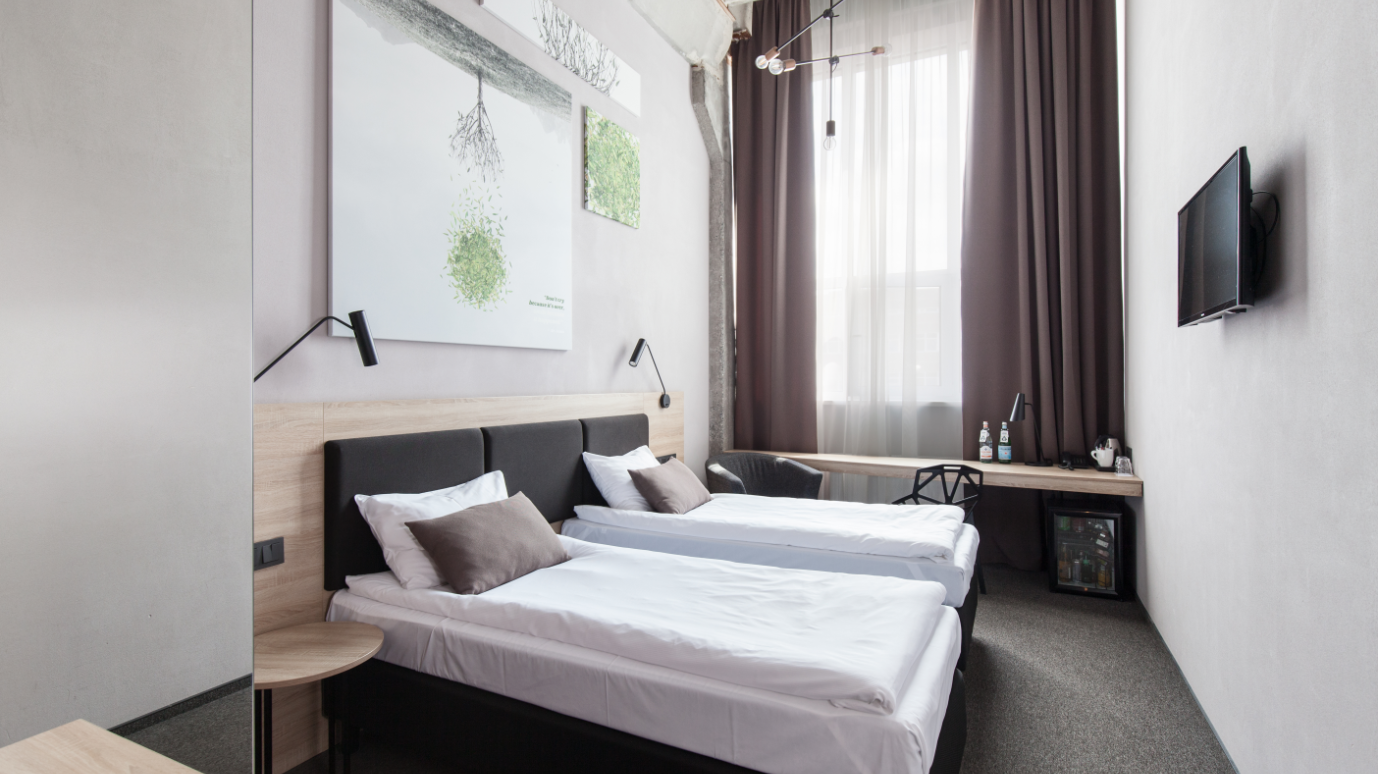 Deluxe twin room
Best suited for travelling in a company of two, economy twin rooms offer 22 sq. m. of inspiration and cosiness. Equipped with two separate beds, these rooms are a perfect choice for duets looking for comfort and simplicity.
Explore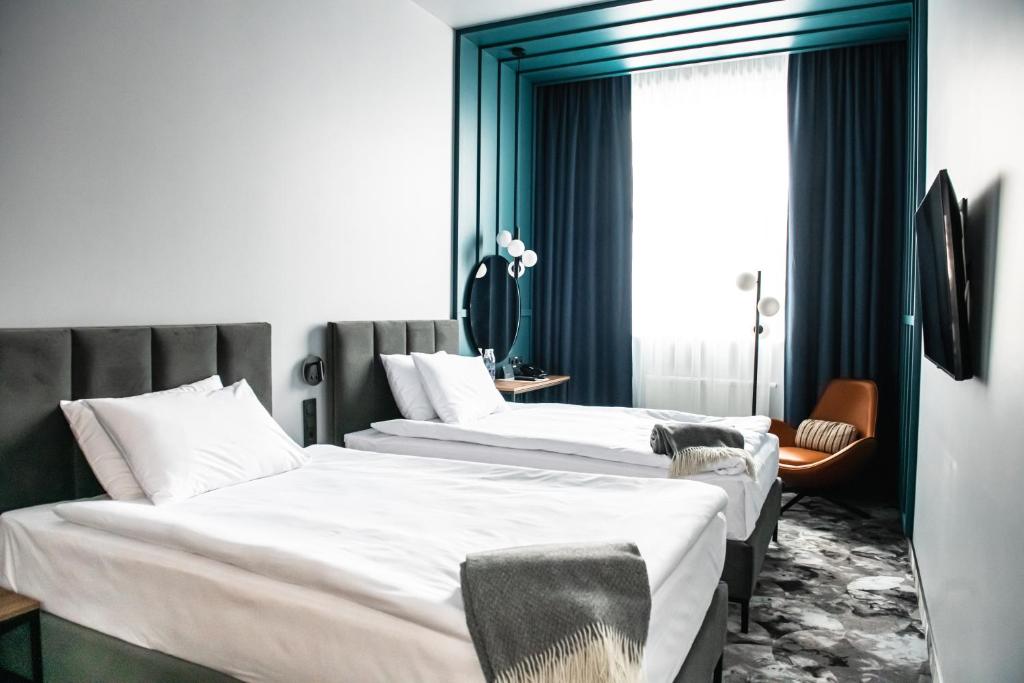 Mid-price and economy rooms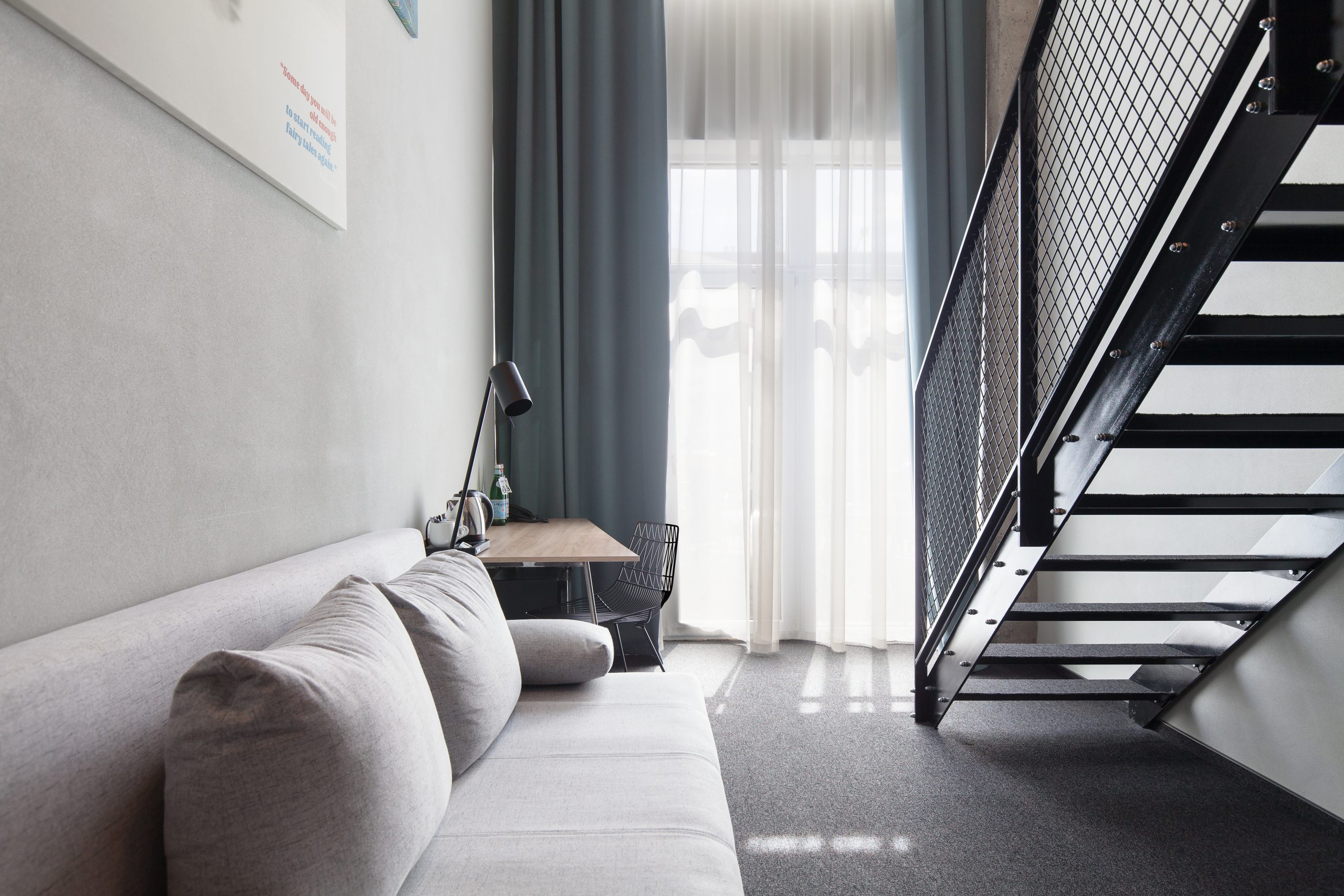 Twin loft with sofa
Discover unique accommodation in contemporarily designed lofts. Step into the comfort of separate areas designed for a company of friends or business colleagues.
Explore
One bedroom suite
One bedroom suites are designed for quality relaxation. Large rooms offer a king-size bed with organic linen bed sheets, additional resting lounge, spacious bathroom and more.
Explore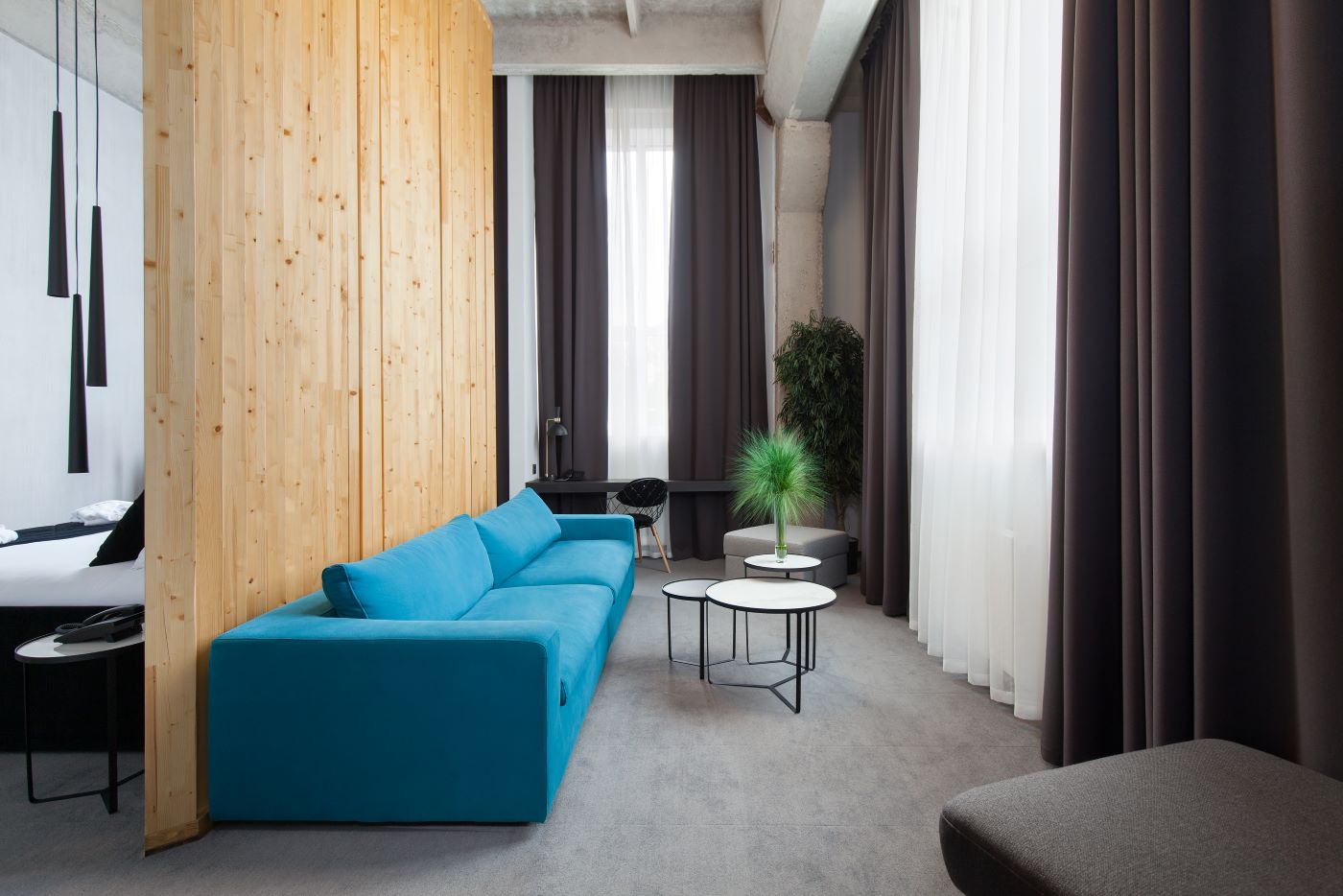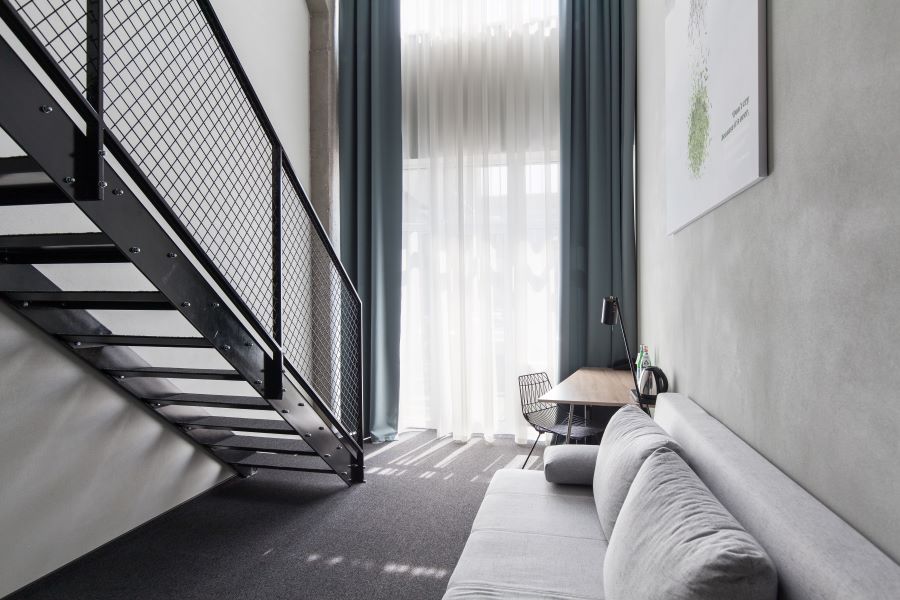 Double loft with sofa
Two-floor rooms with a convertible sofa combine urban vibrations with contemporary interior to create a dynamic experience. Enjoy the comfort of separate areas to the fullest if you're a travelling couple or family with kids.
Explore
Economy single room
Simple, yet unique economy single rooms are well-equipped for a quality rest. The rooms offer a combination of urban design, cosy atmosphere and necessary amenities.
Explore